Chepolinko Studio
Chepolinko Fine Art Portrait Studio is a profession studio, specializing in custom Newborn, Maternity, Family, Portrait Photography. Our Beautiful 100 square meters studio is located in Shinagawa area, the one of the central parts of Tokyo.
There are two spacious zones all for your comfort: Lounge Zone and Photo Zone.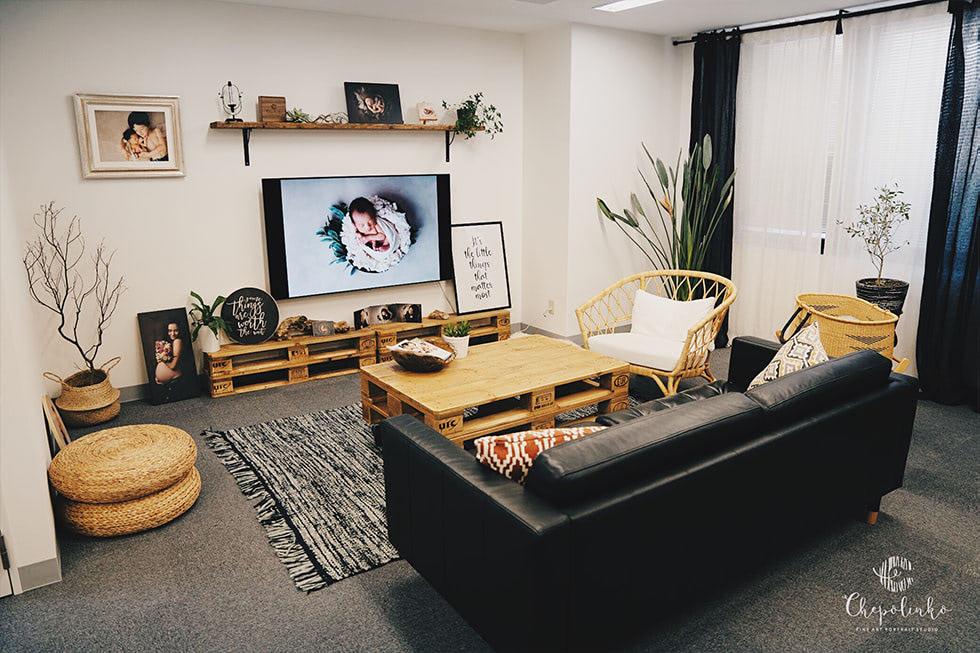 Chepolinko Studio`s Lounge Zone is designed to feel like home and all for your comfort.  There are plenty of spaces to sit, relax, watch TV, play for kids and even take a nap. A coffee/tea/snacks buffet is also there.