Chepolinko Studio
Chepolinko Fine Art Portrait Studio is a profession studio, specializing in custom Newborn, Maternity, Family, Portrait Photography. Our Beautiful 100 square meters studio is located in Shinagawa area, the one of the central parts of Tokyo.
There are two spacious zones all for your comfort: Lounge Zone and Photo Zone.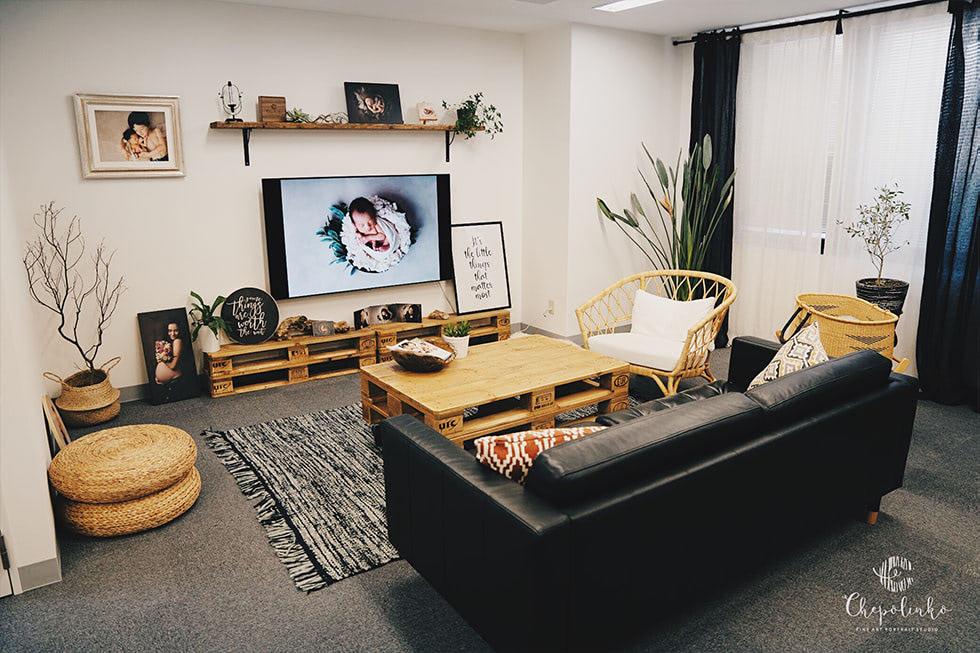 Chepolinko Studio`s Lounge Zone is designed to feel like home and all for your comfort.  There are plenty of spaces to sit, relax, watch TV, play for kids and even take a nap. A coffee/tea/snacks buffet is also there.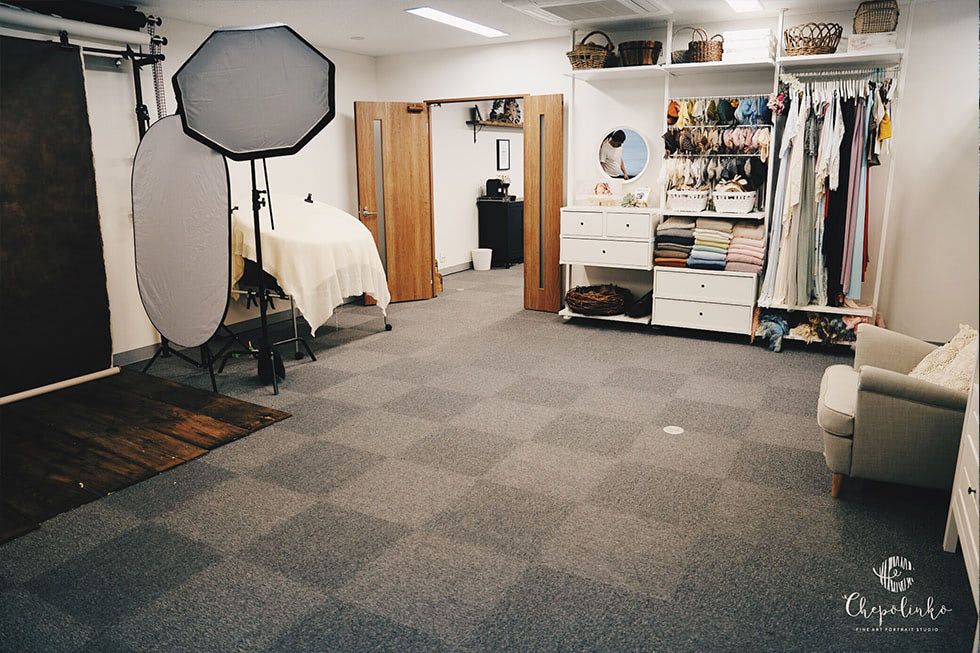 Photo zone is professionally equipped space to create beautiful, high quality images. It has big selection of props, newborn clothing, accessories, bonnets etc. We do offer nice selection of unique and stylish maternity gowns which are especially purchased from international designers.  Photo zone is also equipped with baby changing table, feeding armchair and nursing pillow for mother`s comfort, baby supplies such as baby wipes, diapers, hand sanitizers etc.
Choosing the studio session rather than having an in-home session.
Some families think that having in-home sessions is much more relaxing than having an in-studio session.
From experience, an in-home sessions are more stressful for all family members and for photographers. The photographer will bring along enough equipment, props, bags, floor drops, backdrops etc. and will need enough space to do a beautiful artwork for your family. Photographing in unfamiliar surroundings and unfamiliar lighting can be an added challenge. In comparison, when the session is held in the professional studio; you leave your busy household behind and arrive at the fully prepared studio, with professional equipment, light, relaxing lounge zone and various of beautiful set-ups for your little one. And for all our clients who have g