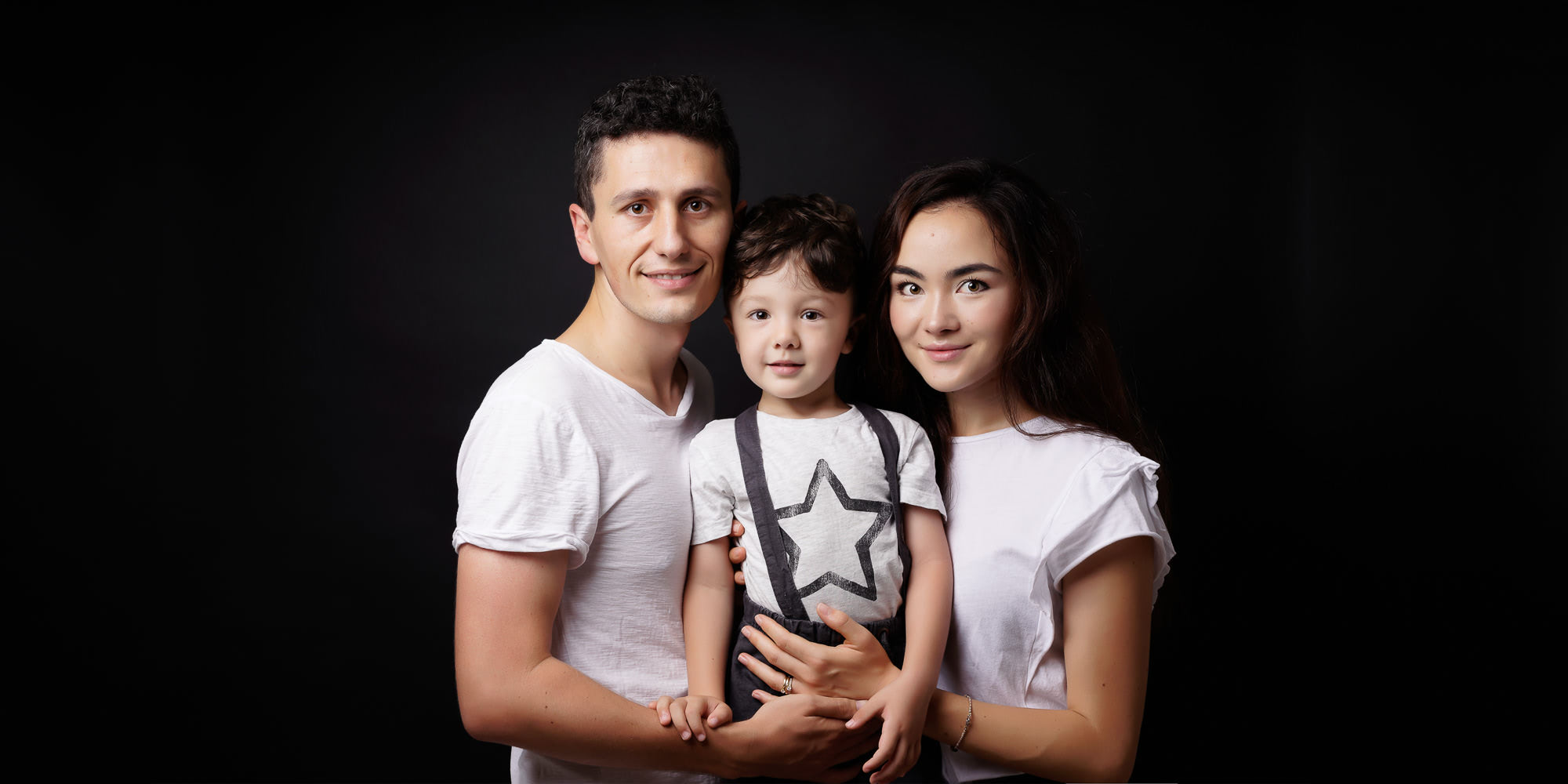 Husband and Wife Team
We are like puzzles, very different but together we are one complete unity. Alina is a perfectionist who pays much attention to the details and has beautiful artistic view, while Evgeniy embraces the big picture and he is really good at electronics and programming. It's that combination that makes our lives happy and our photography unique. Whether a quiet, intimate newborn photography session or giggle-filled family photography session, we work together to create a relaxed and effortless experience. At the end of session kids have feeling like they've just had a play date, and that's how we capture those beautiful moments of families really being themselves. We absolutely love what we do, and that passion shines through in our photography.
Being parents
As parents ourselves we perfectly know this beautiful experience and all incredible emotions about parenthood. We love to capture genuine portraits that really showcase your family's unique story. Wispy curls, pouty lips, sweet giggles, and funny faces. A father gently cradling his sweet baby girl and very tender and full of love kiss. The loving gaze between a mother and son as they have a walk through a park or along a lake at sunset. We know about all those very touching moments, minutes of perfection and pure happiness and our goal is to capture them as beautiful works of art.
Modern Family Photography
Our aim is capturing real moments that tell a story, catching real smiles of happiness, joy and wonder of childhood and parenthood. We believe that a good newborn or family portrait can make you smile with delight, remind you about beautiful moments of your life and has the power to take your breath away. We are so happy to present those precious memories as stunning works of art that your family will cherish forever.