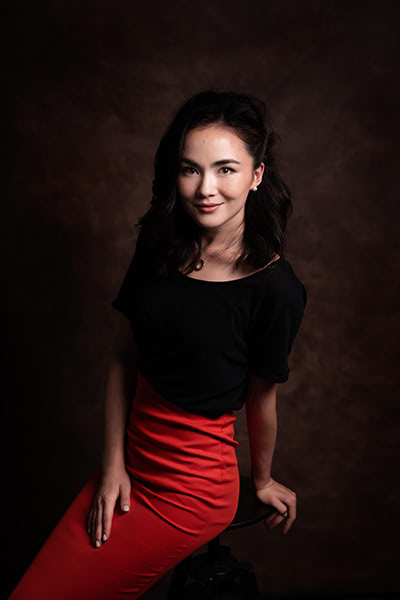 Alina is an owner and a creative photographer at the first professional newborn studio in Tokyo.
Working professionally in maternity and newborn photography niche since 2014 Alina has got a lot of experience in working with babies and kids of all ages, characters, and babies with special needs.
The birth of her first child in December of 2013 helped her truly see how beautiful new life is and how fast time flies at these very special moments. Being herself a mother of two beautiful kids she has attended various trainings and workshops to hone her personal  knowledge and skills in studying babies` physiology and handling newborns safely, helping them to transition comfortably from one pose to another.
She puts safety and baby comfort over everything and pays special attention to what you want out of your session.
With a huge passion for design, art, interiors and crafts Alina tries her best to create the perfect photographic art  that is specially designed for your space. She makes ONLY customized experience for her clients by reviewing their needs, tastes, expectations beforehand.
Chepolinko Fine Art Portrait Studio was designed and framed from the top to the bottom by Alina to provide the best comfort not only for babies and children but also for their parents.
Alina and Chepolinko Fine Art Portrait Studio is dedicated to providing the very best high quality photography experience to each and every client who walks through our doors.