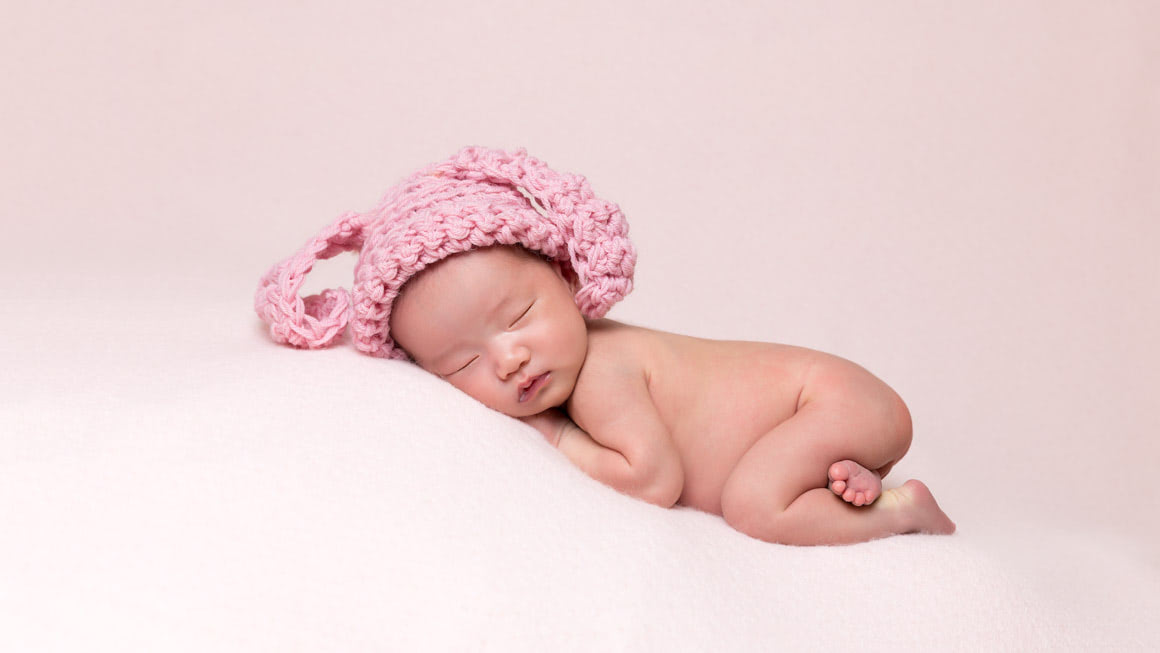 …sometimes the smallest things…
… take up the most room in your heart. The very first weeks of newly born baby's life pass by in a blur, and you will never turn those precious moments back. Newborns stay new for such a short time. We love to capture all of the special details of your fresh little one before they begin to change. A newborn portrait session is the best way to capture the angelic innocence and unique sweetness that fill your heart with pure happiness for years.
WHEN SHOULD I CALL TO SCHEDULE MY NEWBORN SESSION?
Before your baby is born! It is so important to plan ahead. Capturing your newborn within the first two weeks of life while they are still sleepy and curled up, can make all the difference in your newborn portraits. Our schedule fills up about one-two months in advance so please call to schedule your newborn appointment before your baby is born. Since we never really know when your little one will arrive we will put you on our calendar to hold a spot for you. Once you all booked and we know your approximate due date, the only thing you need to do is to contact us as soon as baby arrives so we can finalize our date.

If your baby came early or if your baby is already born, don't panic! We always do our best to squeeze newborns into our schedule and older babies take beautiful portraits too.
Newborns are best photographed under 2 weeks of age; 5-10 days old is ideal timing. During this time they sleep more deeply and curl up more easily into adorable poses. If you book session when baby as old as 2 weeks and elder, no problem. We will have great shoots, but we recommend to make sure that baby is kept awake for up to two hours prior to starting the session.
Babies are cutest in their bare bottoms. We prepare our own selection of accessories for every session. (Each item is always washed and cleaned after every session.) We have an extensive supply of newborn hats, knitted outfits, bows and headbands that coordinate beautifully with our blankets and props that we will use to stylize your images. So there is nothing you should worry about. We will take care of everything. We also encourage our clients to bring special, personal items which make the session and images especially meaningful (blankets, toys, hats, or any other family heirloom subjects).
WHAT SHOULD PARENTS WEAR?
We recommend a shirt for Dad in a neutral color with no buttons. Buttons can scratch baby's skin. Beige, khaki, olive green, burgundy, navy, charcoal, taupe, cream and brown are all great colors. Think "muted" tones. Bring a strapless bra in nude or white for mom. We will be wrapping mom in fabrics here at the studio. If Dad is comfortable showing his chest for a few photos this can make for some very tender, skin-on-skin images. Siblings should be dressed in neutral tones like dad. Jeans or khaki pants work well for boys and "sundress" style looks with no pattern look best on girls. Again, keep colors neutral and "muted" so that faces stand out more than the clothes they are wearing. Bright colors detract from your children's beautiful expressions. Please try staying away from logos and prints on clothes.
HOW SHOULD I PREPARE FOR MY NEWBORN SESSION?
We recommend that you bring baby to the session well rested and plan to feed baby as soon as you arrive. Sleepy babies photograph perfectly, so we will ask you to undress and swaddle baby before the feeding so as to not disturb them by undressing them after the feeding. We take several breaks for feeding baby during the session to ensure that baby is happy and has a full tummy. We ask that you not be too concerned with scheduled feedings during the session and that you feed baby on demand or when they get a bit fussy to ensure their comfort and a smooth session.
HOW LONG THE SESSION LAST?
Session typically last 2-4 hours. There is plenty of time for a baby to eat, to burp, to change diapers, to sleep, to cry and to put your baby at ease again. It also takes time to get newborns comfortably posed, sleeping soundly and to perfect the little details like keeping their hands flat and fingers straightened.
CAN I BE PHOTOGRAPHED WITH MY BABY?
Most certainly! This is our specialty and we wouldn't have it any other way! We love to capture the emotion of those special first days with your new little one and believes that there is no greater image than a new mommy or daddy cuddling with and admiring their newborn child.
STUDIO, OUTDOORS OR ON-LOCATION?
For newborn session we advise to choose our studio, which is located on the first floor of our house. It is not big but cozy-environment, there are plenty of newborn decorations, props for newborn and with the perfect lighting and room temperature that are so important to the success of a newborn session.
We are also happy to capture newborn portraits at your place if it is more comfortable and secure for you and your baby. We can take shoots of baby`s nursery and lifestyle portraits in it and any other meaningful settings. We will bring along all necessary lighting equipment, as well as some blankets, baskets and accessories for the "classic" posed newborn portraits. If we come to your home, all we ask is for a space near your brightest window and keeping the room between 27-29 ºC (80-85 ºF) for the comfort of the baby.
Outdoor newborn sessions are held only in summer and early fall time with warm and comfy temps for a baby.
We select only the best images for processing and retouching. We devote time to carefully compare the hundreds of images from your newborn session to select the best ones based on posing, facial expressions, lighting, and overall image. These images are each individually processed, enhanced and retouched into a true work of art.