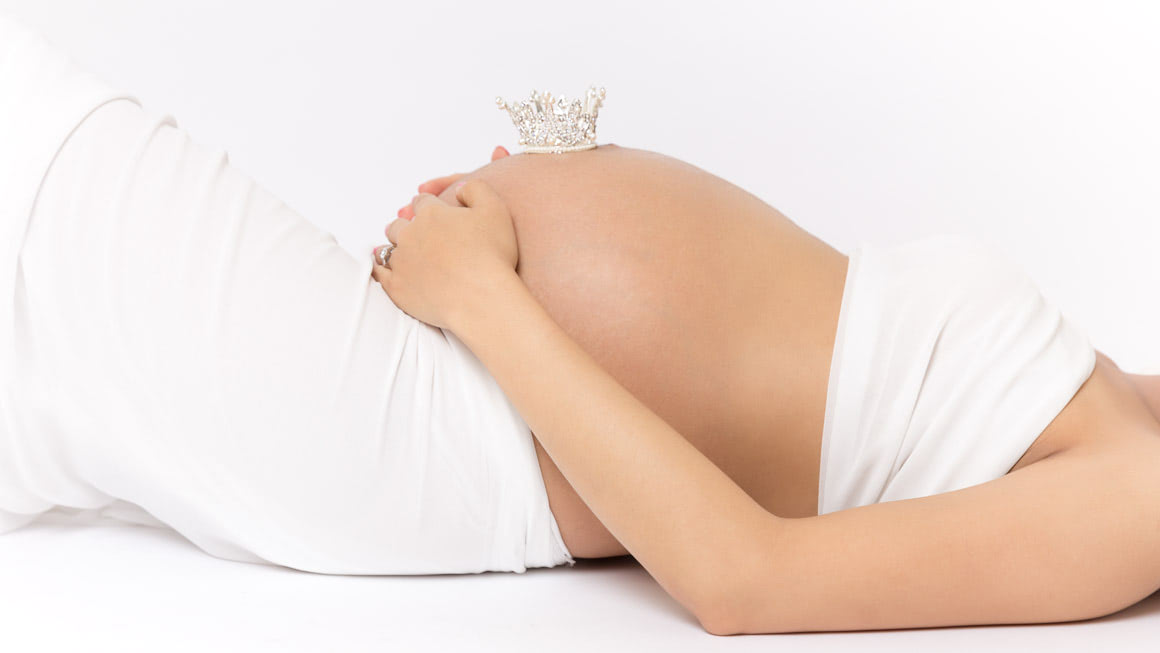 Pregnancy is such a beautiful and special moment in a life of every woman. It is your first step and moment of motherhood. A maternity portrait session is the best way to capture your gorgeous glow, beautiful round belly and the exciting moments of the final days of your pregnancy. Enjoy this incredible moment!

Our style
We try to reflect your personality and style. Husband or partner and older siblings are very welcome. We strive to create a relaxed, memorable and comfortable experience for you. We will help you with styling and posing to capture beautiful, intimate and emotional maternity portraits, that you will treasure forever.

Scheduling
It is always the best to contact us as soon as possible for an appointment and discussion.

The best time for a maternity portrait session is around 31 and 36 weeks from the start of your pregnancy. This is the time when your belly is full and round, but can be scheduled all the way up until your due date.
Studio or outdoors
There are endless beautiful options for great maternity portraits, whether you prefer clear, fine art maternity photography in our studio, or stylish, lifestyle photos outdoors with beautiful natural light. Only mommy decide where she feels her more comfortable and  secure.  You can choose a location that you especially like. Or we are always happy to help you select the beautiful, uncrowded, quiet location for the special maternity shoot.

What to wear
Styling and clothing is one of the most important element for beautiful maternity portraits. We recommend outfits that flatter and accentuate your beautiful shape. Stretchy garments above and bellow belly, an empire-waist gown, a bandeau bra with matching wrap around waist or a long flowing skirt, use accessories to add pops of bright color. For studio portraits, we recommend pair of flattering cream and black underwear for fine art silhouettes. To create a variety of artistic portraits, we use variety combinations of fabrics to wrap around your body to cover or uncover your belly. (Each item is always washed and cleaned after every session.) For partner we suggest solid and simple clothing to be very comfortable. You are welcome to bring neutral color shirts. Please try staying away from logos and prints on clothes.

Artistically edited
We select only the best images for processing and retouching. We devote time to carefully compare the hundreds of images from your maternity session to select the best ones based on posing, facial expressions, lighting, and overall image. These images are each individually processed, enhanced and retouched into a true work of art.